Adobe Flash Player is not supported anymore on the web
Try out this game instead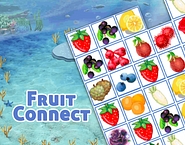 Play now
Dream Pet Link
Dream Pet Link is a mahjong connect game. Players can complete each level by combining the matching tiles. Not all tiles can be selected at the start of the game, however. Only tiles that are free on at least one side can be used. In addition, the line that connects the two matching tiles may take no more than two ninety-degree turns.
How to play Dream Pet Link?
Players can select two identical tiles. If the combination is valid, these tiles will vanish from the board. This will unlock more possibilities for making new tile combinations. The objective is to clear away all of the tiles on the board.
Agame
May 4, 2017