Adobe Flash Player is not supported anymore on the web
Try out this game instead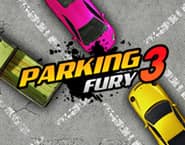 Play now
Busman Parking 3D
Busman Parking 3D is a challenging parking game. This game is perfect for players who are looking for a bigger challenge than parking a little car. In this game, the player must drive a large bus through the city, and maneuver this big vehicle into its designated parking space without causing any accidents.
How to play Busman Parking 3D?
Players can follow the arrows to find the right parking space. Points are deducted for any collisions and other accidents.
-
-