Adobe Flash Player is not supported anymore on the web
Try out this game instead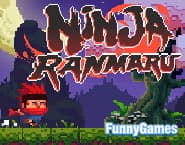 Play now
Dino Run
Description
Dino Run is a running game in which the player must dodge all kinds of obstacles at high speed. This is end of the Age of Dinosaurs! An asteroid has struck the earth and a huge dust cloud is blowing across the planet, causing death and destruction. The objective is to help the small velociraptor run away from the giant cloud of dust.
How to play Dino Run?
The player must run and jump over obstacles to keep the velociraptor alive. If the velociraptor gets swallowed up by the dust cloud, the player loses the game.
Game developer
PixelJAM and XGen Studios
Release date
April 30, 2008