Adobe Flash Player is not supported anymore on the web
Try out this game instead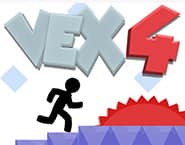 Play now
Stick Fight
Description
Stick Fight is a fighting game with stickman characters. A gang of angry stick figures are running toward the player's character. The player's objective is to knock them out quickly. The player's timing has to be perfect, because the enemies are coming from all sides. By knocking out other stickman characters with a series of kicks and punches, the player can earn money. This money can be used to purchase character upgrades and weapons.
How to play Stick Fight?
The player must punch and kick at the right moment to knock out the enemy characters without getting hit.
Game developer
-
Release date
-