Adobe Flash Player is not supported anymore on the web
Try out this game instead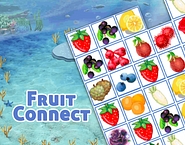 Play now

Montris
Description
Montris is a Tetris game. Players must rotate the falling blocks and try to fit them neatly together. Full rows will be removed from the screen, but if the player leaves gaps, the blocks will start to stack up quickly. The aim of the game is to prevent the blocks from reaching the top of the screen.
How to play Montris?
Players must try to fill the rows completely in order to create space for more blocks.
Game developer
NovelGames
Release date
October 2, 2011