Adobe Flash Player is not supported anymore on the web
Try out this game instead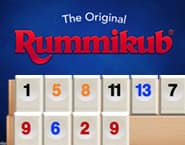 Play now
World Wars
World Wars is a turn-based strategy game inspired by the board game Risk. The territory map is made up of hexagons, and the player's objective is to eliminate their opponents and capturing all territories. This game has a single player mode, but also features a multiplayer mode so that players can enjoy the game with family and friends.
How to play World Wars?
Each turn, the player may attack adjacent territories by rolling the dice. The defending territory will also throw their own dice, and the player with the highest score wins the battle. At the end of each round, all players receive more dice on the basis of the amount of territory they possess.
Powerise Interactive
September 23, 2009