Adobe Flash Player is not supported anymore on the web
Try out this game instead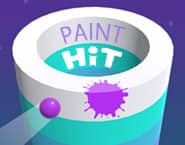 Play now

Cap 'n Pop
Description
Cap 'n Pop is a chain reaction game. Players must solve the puzzles by creating a chain reaction to make all of the caps on the board pop. The green caps turn yellow when hit, the yellow ones turn orange, the orange ones turn red, and the red ones pop and vanish.
How to play Cap 'n Pop?
The objective is to clear the entire board. If the player taps a red cap, it will pop and hit the caps left, right, directly above and below. This way the player can set off a chain reaction.
Game developer
IOJOE Games
Release date
2010